A lot of newbie – and wannabe – coaches have held themselves back from unleashing their potentials and launching out because they're afraid about one thing or the other.
These fears are the results of distorted truths, and sometimes outright lies, that they've come to believe. These lies serve no purpose but to limit their impact as a coach.
So how then can you break limiting beliefs?
You can overcome limiting beliefs by being objective about the
things you're afraid of. Develop a habit of questioning your fears and write down the reasons your fears aren't valid. Another highly recommended coaching tool for getting rid of limiting beliefs is the repetition of positive affirmations to yourself.
What are positive affirmations?
They're positive statements you make to yourself to help you fight or challenge your limiting beliefs. There is formula to it. Just make a statement that counters your fear.
For example, if you're afraid of going up against the competition in your industry, tell yourself that you're unique with a unique product or service that the competition does
not have.
I know how it feels to have limiting beliefs as I've been there before. It wasn't unit I realised that the thing that kept me from manifesting as a coach was actually a non-issue that I launched out as a coach.
To help you do this and more, I've addressed common limiting beliefs in this pos
t. I hope you find it helpful.
Some common limiting beliefs and how you can deal with them:

I'm Shy/Afraid
When you let shyness or fear of any kind keep you from starting or
promoting your coaching business, you hold not just yourself back, but those who need what you have as well. Understand that there's someone out there waiting for what you have, for what you carry.
Nobody Will Pay For My Services
Do people find what you do valuable? Do they often come to you
for help on a particular issue? If yes, know that they'll pay you to learn or do the same for them. Just position your offer correctly as a must-have because people may not pay you to get into heaven, but they'll pay you to get them out of hell.
People Are Already Doing What I Want To Do
Yes, people may be doing what you want to do but I'm sure they aren't doing it HOW you want to do it. This is because you're unique and that uniqueness will reflect in your c
oaching framework, strategy and how you implement. No industry giant or competition will have those in common with you.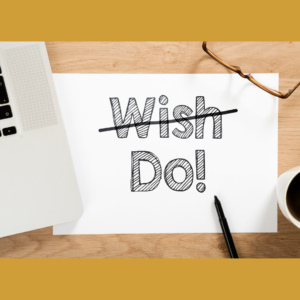 My Idea Isn't Perfect Yet
Of course it isn't but if you keep waiting for the perfect idea or conditions, you'll never be successful at coaching. So start with the knowledge, skills and resources you have now and you'll find it easier to perfect your craft as you practise.
I'm Just Starting Out, Nobody Knows Me
Indeed, your coaching brand might not have officially produced any result yet but you definitely have people (family and friends) whom you've helped in the past and their feedback should encourage you and get you started. If you don't have any feedback yet, go get them by offering to work with a few people for free or a token. So relax, everyone starts somewhere.