This Free Template Reveals
Six Steps To Get 
Your Proposed Mentors To Say 'Yes' When You Ask Them To Mentor You. 
(An Excerpt from the Book : A Millenial's Guide To Mentoring)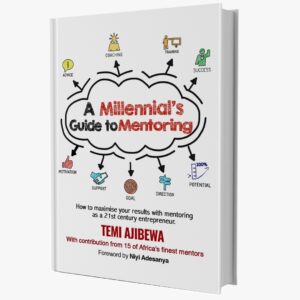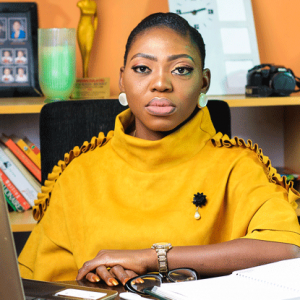 My name is Temi Ajibewa, I am the author of two Amazon best-selling books "How To Make Millions Doing What You Love" and "How To Make Millions in Your Nightgown".
About 5 years ago, I started a home business where I sell cheap data to Android users from the comfort of my home while nursing my baby. After doing this business successfully for a few months and making good money that was paying more than just my bills, I began to train other women to start the same business.
Somehow, beyond the data sharing business, I found myself teaching them how to master themselves, manage their money and also take advantage of other business opportunities. I did this for free via BBM groups and before long, I got the title 'Coach'. 
Can I say I wanted more? Well, I did and from there, I went on a search for authorities in the personal development space in Nigeria, I came up with a list over 10 people and it became my mission to find and connect with them. As you read this, I have connected with ALL of them as mentors and so many as friends. I have a deeply satisfying relationship with all of them and I was able to do this within 3 years. 
So far, I have been featured in so many media platforms and recently, I was awarded the Business Coach of the Year 2018, to name a few of my recent achievement.
The book –  A Millenial's Guide to Mentoring, chronicles my mentoring journey and how I have been able to use mentoring as a tool to achieve extraordinary success and I was privileged to have 15 other thought leaders share their minds with me on the subject matter.
Enter Your Name & Email Below To Get Instant Access To A Free Chapter